Promise Early Education Center is the foremost early learning program in Central Maine that is dedicated to educating the whole child and preparing that child for success in school and opportunities beyond.
As the Head Start Program for Androscoggin County, Promise Early Education Center provides a safe, engaging and empowering place for children to learn and grow; offers a results-driven educational curriculum taught by degreed, licensed teachers; and supports the engagement of parents and caregivers in their child's learning through partnership, communication, and a commitment to parents and caregivers as primary educators.
Promise offers it all affordably, so all families can put their children first.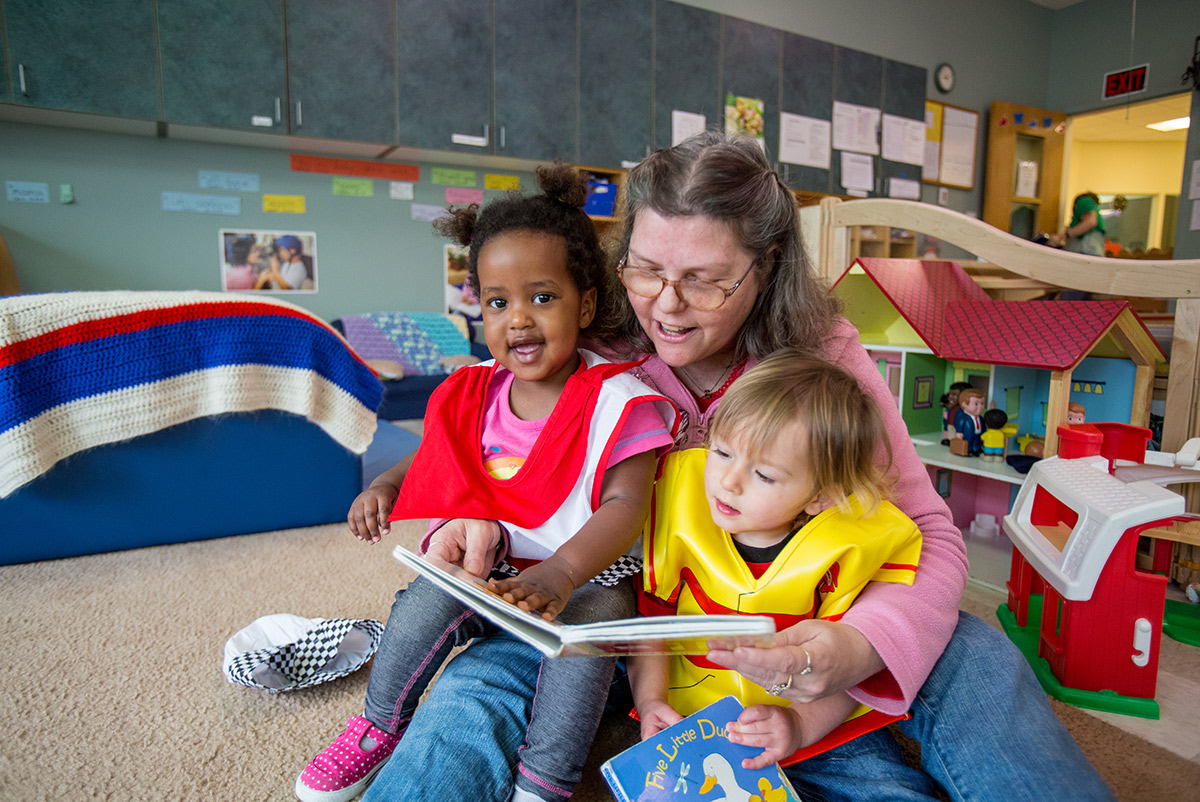 Our Mission
To educate, engage, and empower families, one child at a time.
Our Vision
To bring early learning to the forefront of our collective consciousness and invest in children, families and communities so all people can achieve their full potential.
Promise Early Education Center envisions a world with higher graduation rates, a world where generational poverty is not a foregone conclusion, a world united behind the promise of early education.
Our Philosophy
We see parents and caregivers as the primary educators in the lives of their children. To that end, Promise Early Education Center offers opportunities and support to families to identify their strengths, needs, and interests through the family partnership process, parent education, and engagement with staff, other families and the wider community.
Furthermore, parents are always welcome to participate in classroom activities, parent meetings and fun filled agency events such as Literacy, Math Night, and Volunteer Celebrations.
Annual Report/Community Assessment
Promise Equity Statement
All children regardless of race, culture, gender, ethnicity, ability or disability, family structure, religion or economic status have the right to access high-quality early education that will support them in achieving their full potential in life. Promise Early Education Center is rooted as a Head Start program in the search for respect, equity, and opportunity for all.
Early childhood educators have a professional responsibility to advance equity for all children. Promise supports educators by embracing diversity and full inclusion as strengths and working to advance equitable learning for all. Every child deserves to see themselves and their daily experiences positively reflected in the design and implementation of curriculum, learning environments, interactions, and classroom materials.