Promise Early Education Center offers preschool and childcare programs that educate the whole child, empowering that child with the tools for success in school and beyond.
Parents and families are an invaluable part of early learning and we work to provide the support and resources they need to engage with their child's education. We offer preschool and childcare programs at low to no cost for families.
At our educational and child care centers, Promise provides:
Safe and secure buildings and facilities
Welcoming, cheerful, well-equipped classrooms
Friendly, caring, compassionate staff
Outdoor and indoor play areas
Nutritional breakfast, snacks, and lunch
Formula, diapers, and wipes
Culturally appropriate classrooms and curriculum
Parents are always welcome to participate in classroom activities, parent meetings and fun-filled agency events such as Literacy, Math Night and Volunteer Celebrations.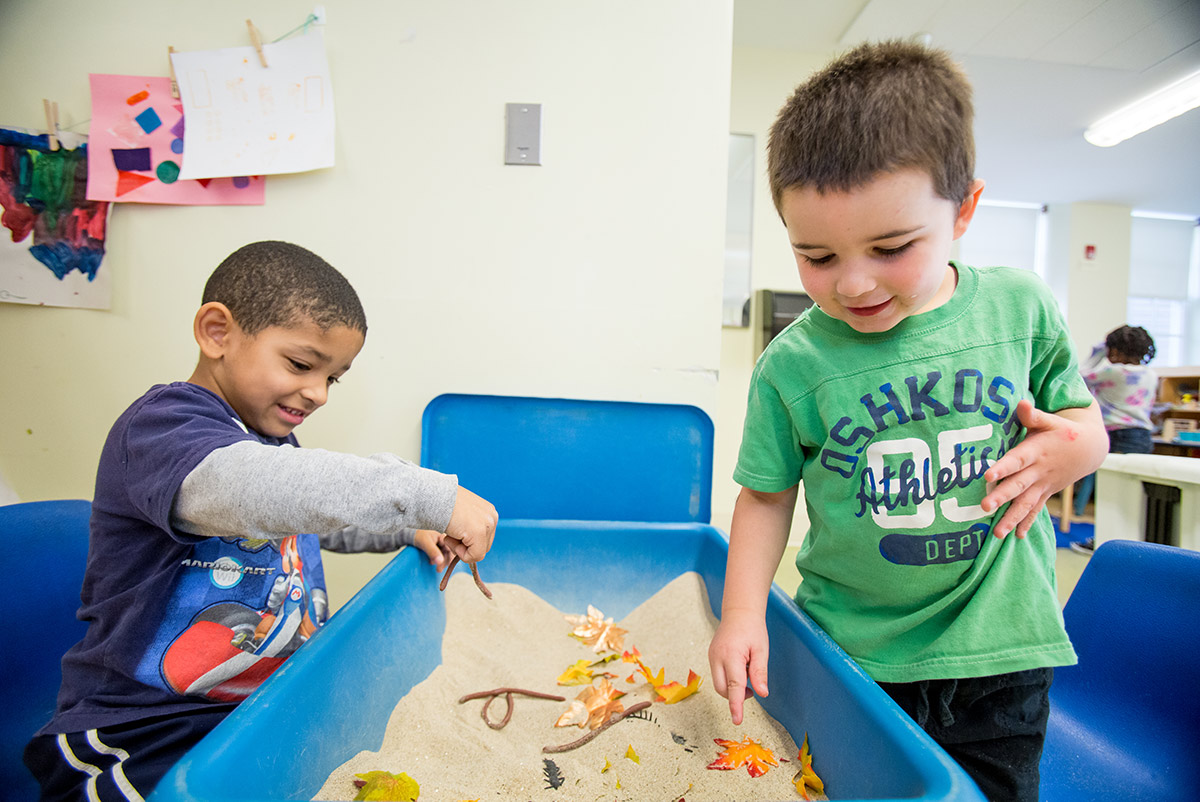 A Day in a Promise Classroom
A typical day at Promise Early Education Center includes meal and snack time, learning activities, free play and outside time. Classrooms have multiple learning centers that encourage children to engage in hands-on learning.
Blocks
Toys and Games
Library
Sand and Water
Computer
Dramatic Play
Art
Discovery and Science
Music and Movement
Sample Classroom Menu  
Our classrooms participate in the CACFP, USDA, and Let's Go! 5-2-1-0 program guidelines in planning meals and snacks. Learn more here. 
Please note that food brought in from home can NOT be served to the children. Food served in our program must be cooked and served in a state licensed kitchen. Food cooked as a classroom nutritional activity must be included in that day's snack or lunch menu, meet the agencies nutrition policies and be served at regularly scheduled meal/snack times.