Promise Early Education Center works with families to identify health needs and concerns and works together to establish an ongoing source of medical and dental care.
The following services are offered to children enrolled in the program:
Vision and Hearing screening
Lead screening
Developmental screenings
Nutritional assessment and necessary follow-up
Assistance coordinating medical exams and necessary follow-up
Assistance coordinating immunizations
Dental exams and necessary follow-up
Social services (Family Partnerships)

Early + Periodic Screening Diagnosis and Treatment (EPSDT)
Promise staff will work in partnership with families to bring children up to date on their health schedule and keep them up to date with well child visits, health screenings, immunizations, and dental care.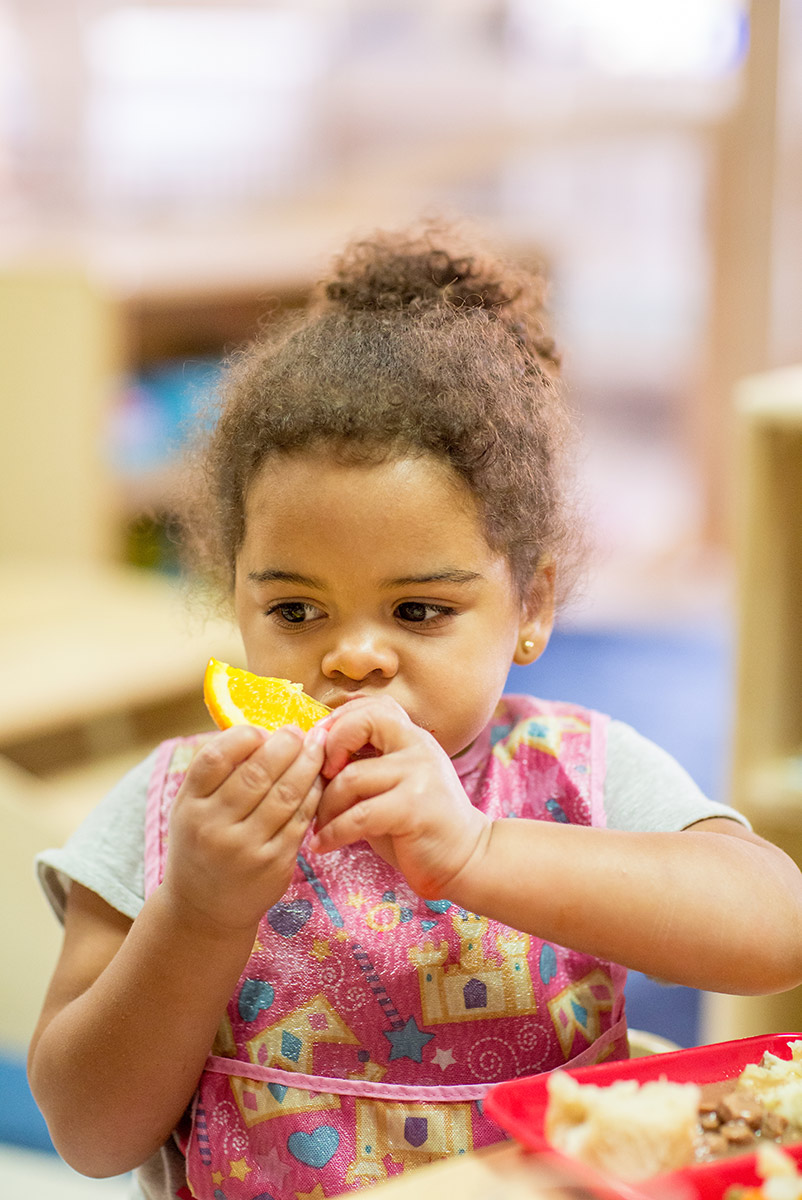 Promise Early Education Center recognizes the important role nutritious foods play in contributing to the healthy eating habits, wellness, growth and development of young children.
Within our centers, Promise provides a variety of nutritional foods, served family-style, to build good eating habits. Food is never used as a punishment or reward. We encourage children to try new or unfamiliar foods, however, no child will ever be forced to eat any food.
We follow the Ellyn Satter philosophy of feeding children that encourages a division of responsibility. We use the USDA, Child and Adult Care Food Program (CACFP), and the Let's Go! 5-2-1-0 program guidelines in planning the meals and snacks we provide in our centers.
Nutritional Assessment
Following our whole-person philosophy, each child in Promise's centers will receive a nutritional assessment completed at least once during the program year. The assessment is based on height, weight and age, and any information you provide us and/or your physician regarding your child's eating habits and any nutrition-related health conditions.
Special Dietary Requirements
A child with special dietary requirements or restrictions that require individual diet modifications will need a feeding plan and emergency medical plan to be developed before the first day in a center or home-based program visit.
Promise works with families to accommodate personal food preferences in regard to cultural and religious beliefs.